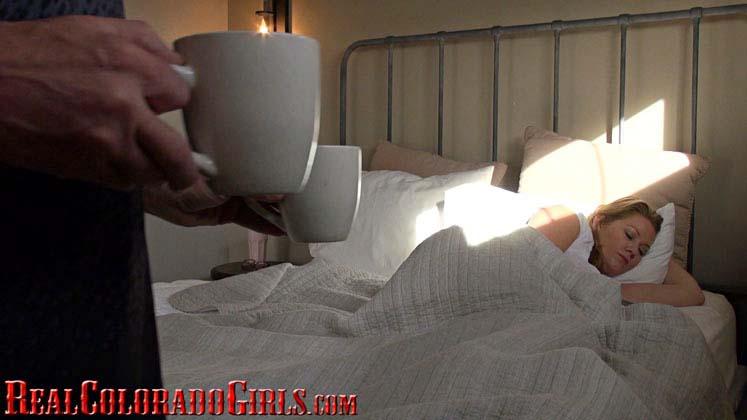 Title: Morning Sex, Coffee, And Multiple Orgasms
Content Type: Pictures
Number of pictures: 248
Published: 08 Jan 2019
Featuring: Gracelynn Moans, Richard Nailder
Category: Couples Fucking
Tags: Natural Tits, Multiple Orgasms, Hard Body, Fucking After Cumshot, Fucked Hard, Female Orgasm, Cunnilingus, Creampie, Colorado Girl, Cocksucking, Choking, Boy Kissing Girl, Blonde, Big Tits, Big Ass, Amateur, Romantic Sex, Tattooed
Associated Videos: Hot Blond MILF Has Multiple Orgasms And A Pussy Full Of Cum
Morning Sex, Coffee, And Multiple Orgasms
Go ahead, count Gracelynn's orgasms. I know I gave her multiple creampies and she came for every one... plus a few. We had run off for the weekend and I had made coffee. The kind gesture got me some of the most intense sex I've ever had.