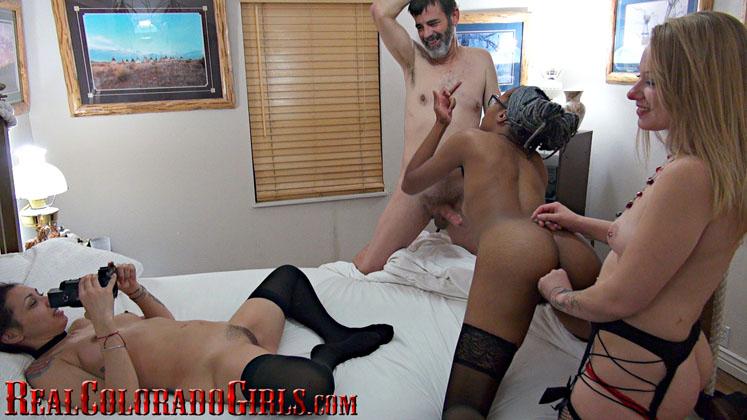 Title: Friends And Lovers For My 56th Birthday
Content Type: Pictures
Number of pictures: 469
Published: 05 Dec 2017
Featuring: Kat Cummings, Bonnie Humphrey, Gracelynn Moans, Richard Nailder
Category: Group Sex
Tags: Anal Tease, Ass Licking, Bi-Sexual Girls, Big Ass, Big Cock, Big Tits, Blonde, Boy Kissing Girl, Brunette, Cock Too Big, Cocksucking, Colorado Girl, Creampie, Cum On Pussy, Cunnilingus, Curly Hair, Ebony, Female Orgasm, Fingering, Fucked Hard, Fucking After Cumshot, Girl Kissing Girl, Girls In Glasses, Hairy Pussy, Hard Body, Interracial, Latina, Lingerie, Long Hair, MILF, Multiple Orgasms, Natural Tits, Nice Tits, Orgy, Panties, Pierced, Romantic Sex, Shaved, Small Tits, Socks And Stockings, Tattooed
Associated Videos: Pretty Pussy Party For My 56th Birthday
Friends And Lovers For My 56th Birthday
OK, so it took me a year to post this, I was too busy have a great fucking time fucking these same sexy girls all year long. Stay tuned for my 2017 birthday party - maybe I'll post it before 2018 :). Anyway, Bonnie, Gracelynn and Kat decided to throw me a little surprise birthday party and we had an awesome time. Enjoy the pics and here's to hoping your birthday can be as much fun as mine.