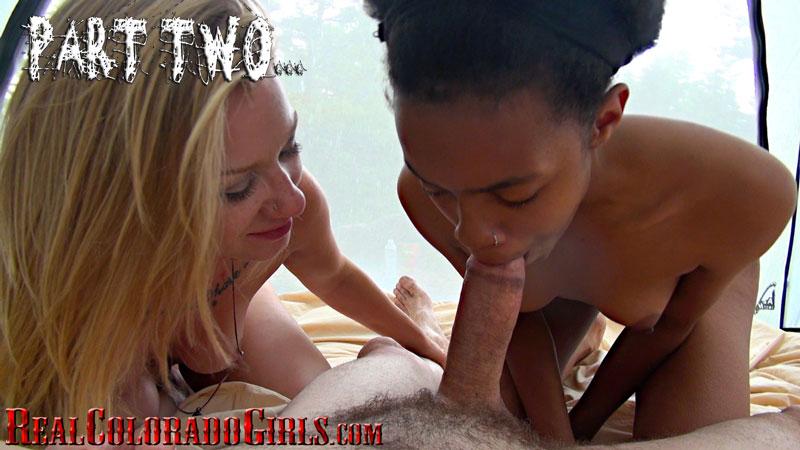 This is what happens in Colorado when one takes two of his best friends camping... Or at least when I took Gracelynn and Bonnie with me at least. As you may have seen in part one of this hardcore camping adventure, these two Colorado Girls know how to have a good time - and for Gracelynn at least, that means a brutal ass-fucking that fills her tight asshole with old man cum.
Content Type: Video
Featuring: Gracelynn Moans, Bonnie Humphrey, Richard Nailder
Published: 14 Feb 2017
Category: Group Sex
Tags: Anal / Anal Tease, Bi-Sexual Girls, Big Cock, Blonde, Brunette, Closeup, Cocksucking, Colorado Girl, Cowgirl, Cunnalingus, Curly Hair, Ebony, Female Orgasm, FFM Threesome, Fingering, Fucked Hard, Interracial, Long Hair, MILF, Multiple Orgasms, Natural Tits, Outdoor, Pierced, POV, Sextoys And Dildos, Shaved, Tattooed
Duration (H:S:M): 00:43:13
Associated Shoots: Interracial Threesome - Anal...